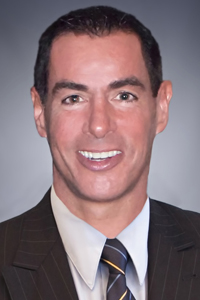 Erik J. Rhulen - Broker Owner
Erik Rhulen was born in the Monticello Hospital fifty-four years ago and raised in Sullivan County on Swinging Bridge Lake. Before becoming a Realtor I worked in the Insurance industry for thirty years. I have been to every town, hamlet and village in the entire county. We know the area; the population and we know Real Estate. I am an experienced Realtor that has been working in markets such as New York, Florida and Las Vegas Nevada.

I worked for some of the world's top real estate companies such as The Corcoran Group and Douglas Elliman. Over my career I also worked for companies such as Remax, GMAC Platinum Properties, Realty One, Realty Executives as well as a few others.

I have dealt with all sorts of investors and buyers from all walks of life from many countries and nationalities. I have the experience needed to sell your home in the shortest amount of time and for the highest price. If you are looking to purchase real estate we can find the right property to suit you needs whether it is your dream house or an investment property and then negotiate the best possible deal.

So weather you are looking for Residential or Commercial Real Estate or even property management We are here to help guide you through the process. I can also help you with a 1031 Exchange.

We do a lot of marketing and our philosophy is not to sit around and wait until people see your property on the Internet but to go out and put the listings in front of thousands of agents and buyers.
Peggy Olmstead - Sales Associate
I am a lifelong resident of Sullivan County, born and raised here. I am not only a realtor, I also work with my husband who is a licensed land surveyor, who has his own business for over 35 years. I also share office space with a licensed residential and commercial appraiser. I have a well-rounded and broad knowledge of real estate.
Being born here is a big advantage because your Realtor must have familiarity with all the different communities in the area so you will make an informed decision as to where you would like to live. It's also important your agent know which communities are close to the things you want to be around, such as school districts, your place of employment, lakes, restaurants, entertainment, etc. I know Sullivan County!
I like to give back to the community by volunteering my time to different community organizations. I have been a volunteer for R.I.S.E and a Domestic Violence program as well as participating in walkathons and collections of supplies for different charities. I am a member of our Elks Lodge in Monticello too.
As a licensed real estate agent, my primary goal is to sell your home in the shortest possible time period for the maximum dollar amount. If you are looking to buy a home, I will find you the perfect home and negotiate the best possible deal for you.